This is a blog income report for month 12 of a new food blog. I'm sharing with you the strategies I used this month as well as the income, pageviews, and our future strategies so you can be inspired and getting started on your own platform.
After consistently writing content for 12 months on the food blog my mom and I stood up, I'm so excited to say that we're nearing our $500 a month milestone (read all my other food blog income reports).
What's gone into all of this? Well, for starters it was about 2-3 full day cooking sessions with my mom, pictures/text validating recipes, and a few phone calls to figure out that she meant "tapioca" instead of "paprika" in her ingredient list.
It's been such a wonderful journey and I'm so thankful that we were able to get into Mediavine. Mediavine just released that they were increasing the thresholds to become one of their publishers from 25,000 sessions to 50,000 sessions just to keep up with the resource constraints they had and ensuring their current publishers were being tended to. From a business perspective, I totally understand that. Prioritize. For new bloggers, it's another hurdle or barrier to entry to figure out.
Google's update hasn't really impacted the food blog as it did my lifestyle blog (subscribe to the newsletter below for my lifestyle blog income reports that only come out through email).
The way that I work through my blog income reports is to tell you about the strategies I implemented this month, then the income and expense report, followed by my future strategies moving forward with lessons learned. I hope that the content structured this way allows you to understand how the income is generated so that the numbers match the work effort so you can compare.
Planned Work and New Strategies
In this section, I talk about whether I was able to implement what I said I would do in the last month.
1. Continue Consistent Content Creation
I did not post as much as I wanted to. Three blog posts is a far cry from the earlier days of getting about 8 blog posts out there. I know that I'm just impacting the future of this blog if I don't get my priorities in gear (I've been squirrelling on getting YouTube content up for my lifestyle blog).
2. New Group Boards
I spent the earlier part of this month creating new pins and uploading them. I was trying to figure out if it was best practice to create 20 new pins and upload them to a blog post at the bottom or "hiding" them using this method here. The problem with that hack is that I can't use Tailwind to pin those images, which is kind of a pain. That means that I have to upload them directly to Tailwind, and I just don't want to do that.
3. Notion
I'm using Notion as my To Do list for EVERYTHING. It has been an amazing replacement from OneNote, WunderList, Google Notes, iCloud Notes, Reminder, and everything else I was using. Absolutely love it.
It's really bad for writing/drafting blog content or long form content. If you are just looking for a checklist or to do list, you might love this tool.
New Blogging Strategies Outside of Planned Work
1. Income School
I'm using the Income School strategies, and they are absolutely working. They just released a course on optimizing for snippets. I've been using them, and they have been working! Watch their YouTube video on snippets, it is pretty much almost what they teach in the course.
2. Delay Video Content
I don't have enough time in the day to create video content and teach my mom how to use a phone horizontally for every single recipe video. Right now, we've got a handful of videos on her YouTube channel (you can check that out here). She's got 15 videos, and I think that's more than most people who try.
The Blog Metrics and Numbers
Traffic & SEO Report:
Blog Posts Published This Month: 3 (we've been pretty bad at publishing content).
Total Blog Posts So Far: 86
Number of Hours Writing Blog Posts: average around 2.5 hours per post
Number of Newsletter Subscribers: 186 (I still can't believe they are trickling in)
This Month Sessions (last 30 days): 26,434

Last Month Sessions: 26,481

This Month Page Views (last 30 days): 32,315

Last Month Pageviews: 32,771

This Month's SEMRUsh Keywords (for the United States): 4,285

Last Month's SEMRush Keywords (for United States): 2,340
June Income:
Affiliate Income (Amazon): $38.26
Mediavine Income: $530.30

June RPM: $19.34 (up about $7 from last month)!
Total Blog Income: $568.56
June Expenses:
If there are multiple sites that heavily leverage that specific tool, I'll share that expense across those brands and divide it out by duration so you can see the cost for that tool specifically for that brand. While I paid the price upfront in one payment for these, I wanted to include the costs over the course of the months to correlate to income reported by month.
Total June Expenses: $86.14
June Blog Net Profit:
The net profit on this blog for this month for about 2.5 hours x 3 blog posts is $482.42.
I am not counting the food costs for recipes because my mom was going to make the food anyway to feed the family.
My spidey senses tell me that this blog is going to continue to climb in rankings. I'm literally finding keywords and recipes that my mom has made me historically that no one has ever written about or has written really poor content. That's exciting to find gaps in content so I can continue to create more and also write down some of these amazing Asian dishes down before they are lost forever.
Strategies for Next Month
Strategies That I Plan On Continuing
Continue Consistent Content Creation
Last month, I told you guys I really wanted to get to 100 blog posts. That is what's going to be added in notion right now, 100 blog posts by end of Q3. I didn't do it for Q4, so my goal is for Q3 to have content created.
I know it takes about 8 months for good content to start ranking to it's fullest potential. The great thing is that 80% of the posts on this site haven't reached that pinnacle yet.
To get to 100 blog posts at the end of the quarter ending on July 31, I need to at least create 9 pieces of blog content. I have the topics, I just need the time to continue writing.
New Strategies That I Plan on Implementing
None. My fingers to the keyboard and just continue writing content.
Summary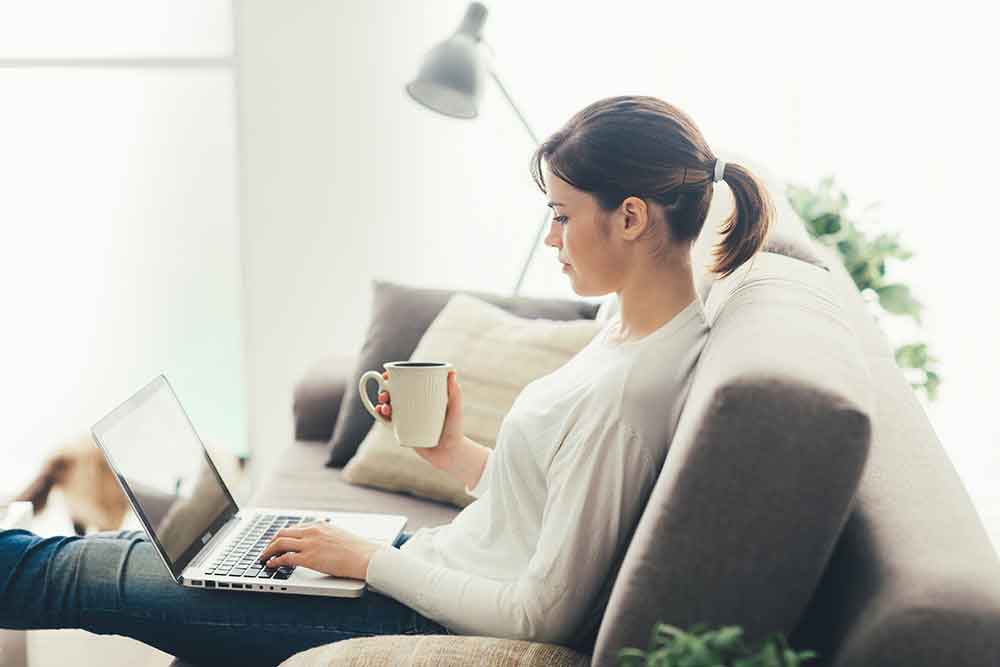 This month was fairly boring as well for this cooking blog. I wrote some harder recipes and talked more with my mom this month to clarify ingredients. My goal is to continue this same level of work effort, but hopefully my income from this will continue to skyrocket.
MONTHLY INCOME REPORT EMAIL
Follow my mom/lifestyle blog and the income I make from it.
I'm sharing with you my income journey with the mom blog I started in 2009 every month. You'll also become a VIP member and get access to the Vault Resource Library where you'll gain access to freebies and downloads to help you on our journey!
I love spoiling my subscribers!
Once subscribed, I will send you a newsletter each week about new blogging strategies, tips, and updates on new income reports!
Other Blog Income Reports You Might Like
Blog Income Report YouTube Playlist