If you are a blogger and are always finding yourself going into Google Analytics to check metrics, but find yourself having to click through a bunch of different areas within the interface, I'm sharing with you an example of how I've set up my dashboard for a few of my different channels.
While I do have nine blogs, only three of them are truly active where I am continuing to write content. I also have a handful of YouTube channels as well that I want to monitor quickly.
This blog post just provides you a real life example of how I use it as a single blogger (not a team).
How I Use These Dashboards
I use this dashboard daily for several reasons:
I want to make sure that my pageviews are stable or trending up.
I know whether any of my pages have shifted in popularity. If they are trending, I can create content on other channels (like Pinterest) to capitalize on the traffic.
I also can mine Google Search Console for new keywords I can use for new blog content.
I can also check what links people click in my email to better understand what people are interested in.
Pageviews and Sessions
This first tab just shows all the properties that I have online. This gives me just a quick status on the increase from the previous period. It shows pageviews, sessions, specific Pinterest pageviews (my second highest traffic source), and email traffic pageviews.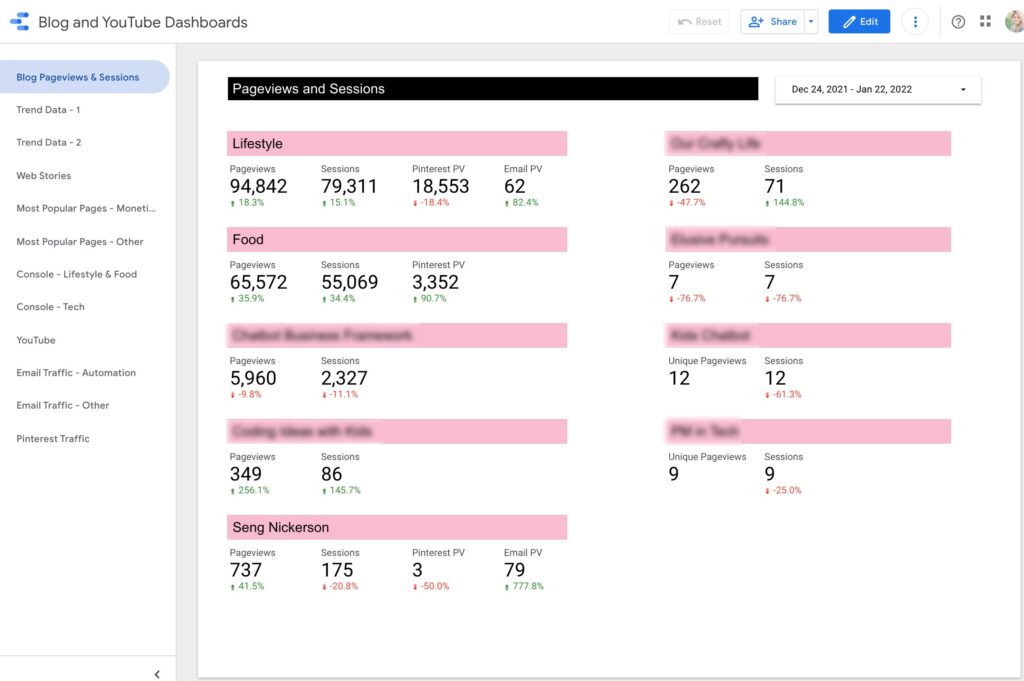 Next, this is a trend chart that shows the same data in visual form. I like this just to see the dips, peaks, and valleys. I can only fit two per page, so it spans a couple of pages. I only do these graphs for the active charts.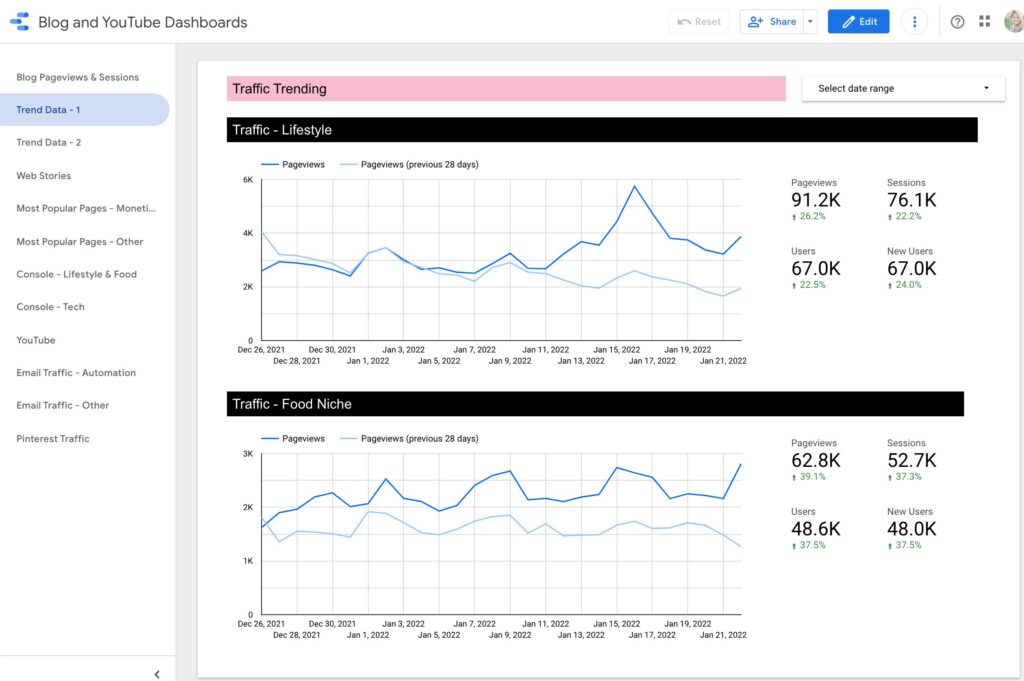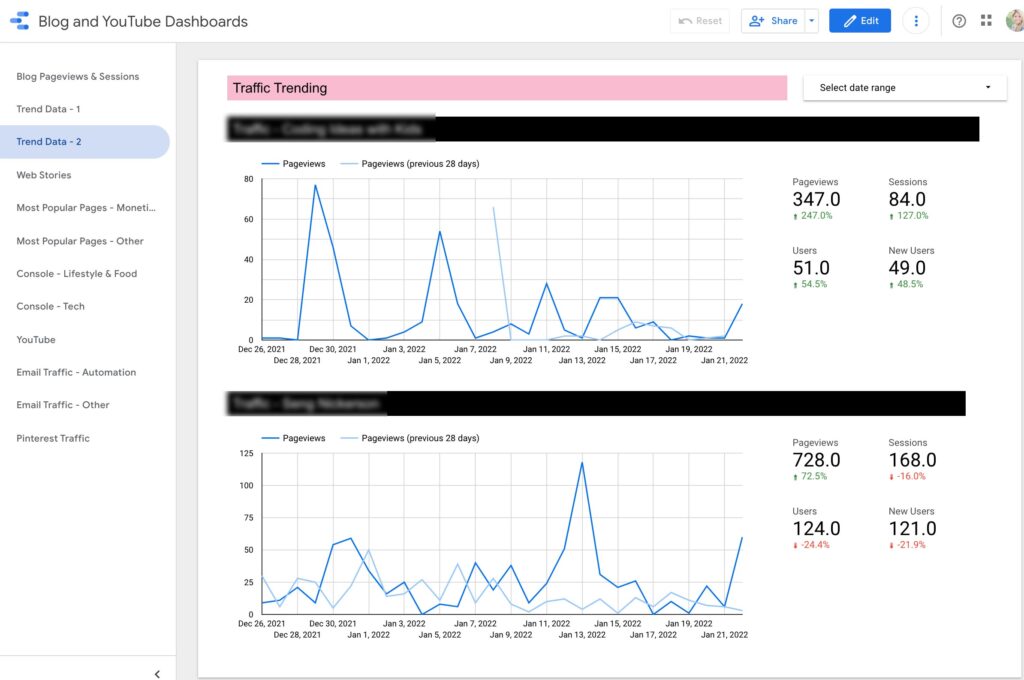 Web Stories is another type of content format that I normally create to repurpose my blog content (check out the YouTube video here). I have separate Google Analytics IDs to capture Web Stories, which allows it not to get mixed up with my existing blog data. I know that Web Stories are pretty flaky when it comes to traffic, so the goal is to see how consistent it would be over time.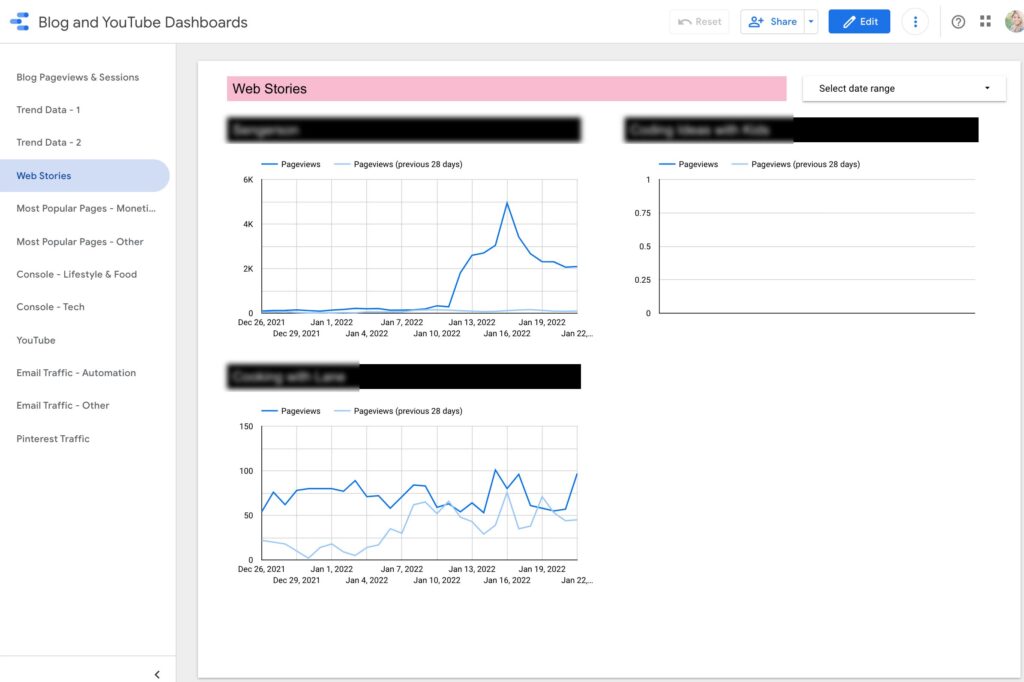 The next sections list out my popular pages on each of the blogs. This allows me to make sure that I take care of those blog posts.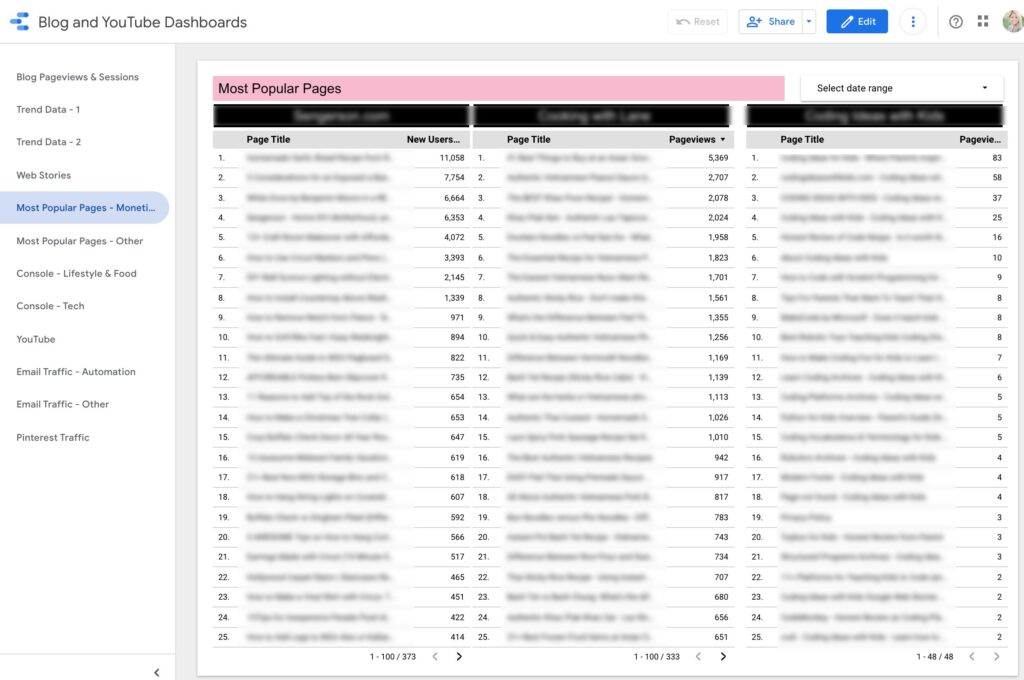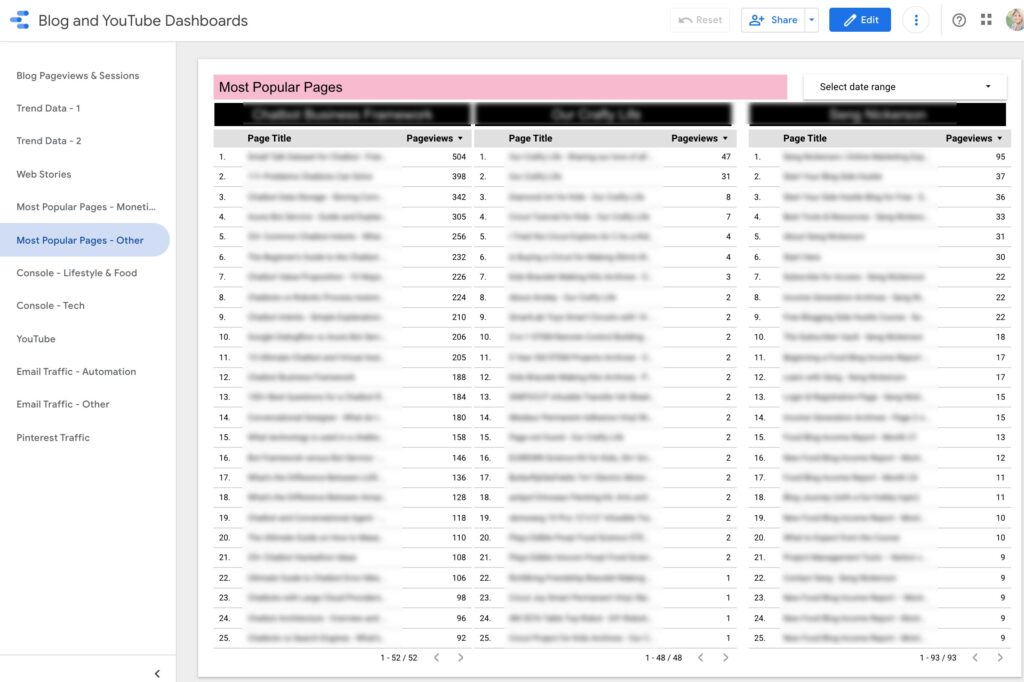 This is data from the Google Search Console. The keywords that I see here I will use to determine if I could create content from it for my blog. I organize it by the most impressions first to see if I can somehow tweak the title to get more click throughs.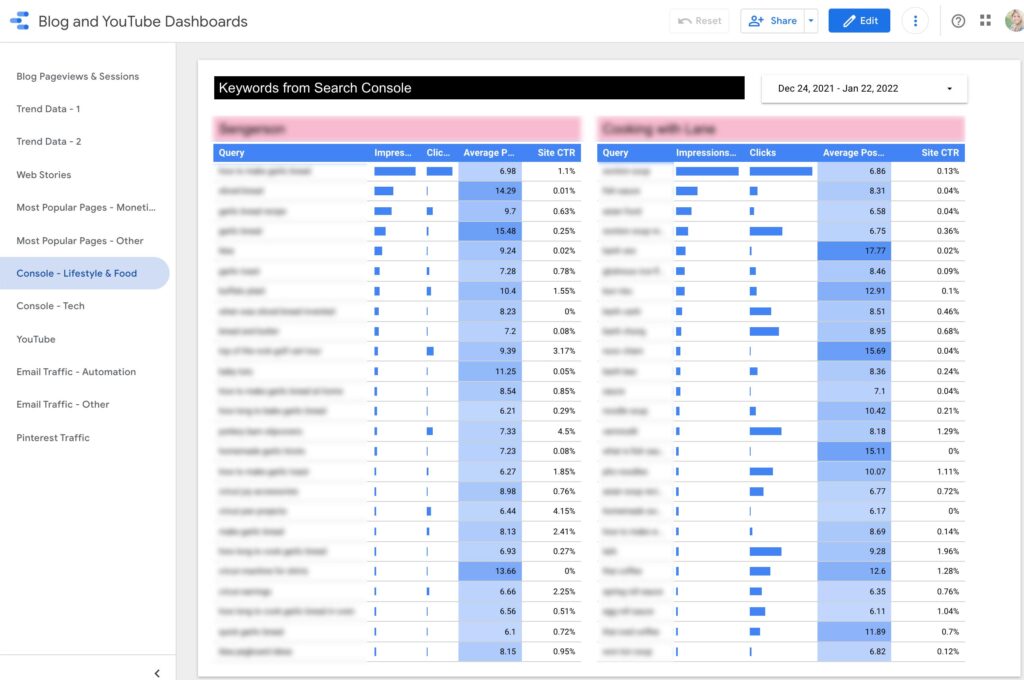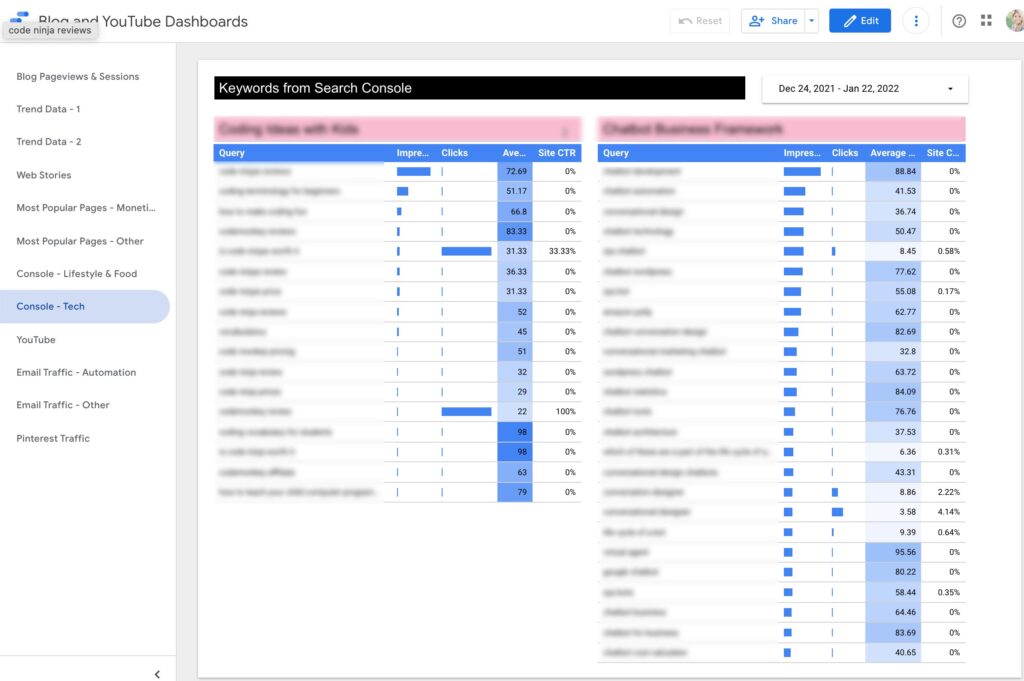 YouTube is also another channel I create content on. I think I still need to add total subs on this page, but this is what it looks like today. My goal is to focus on "views" instead of subscribers.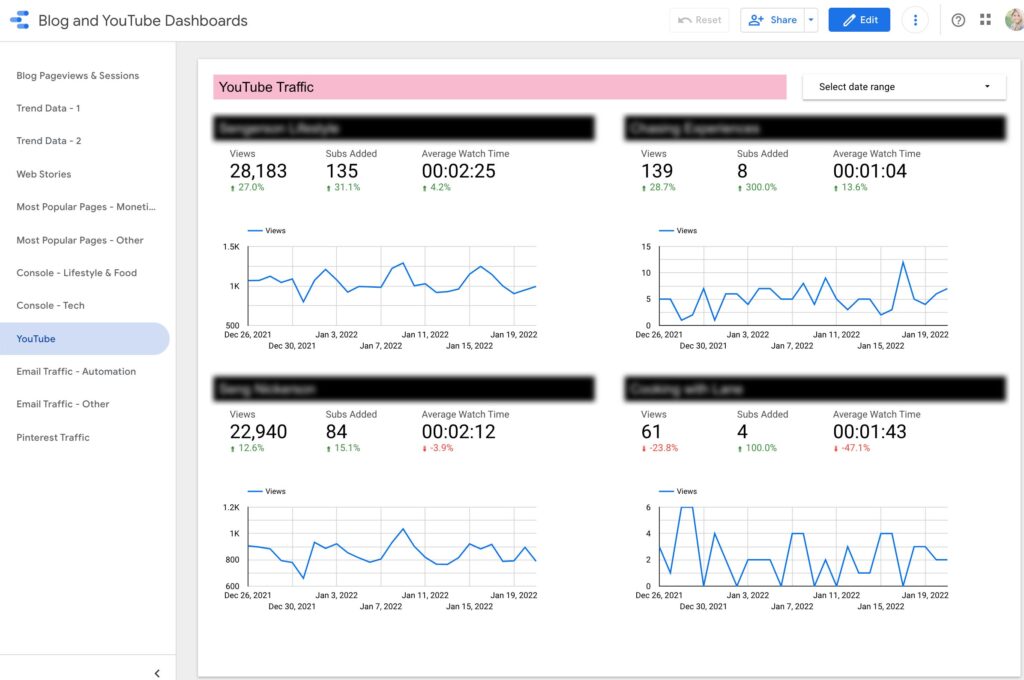 I've also started creation better automation and tracking of the emails I send to my subscribers. The goal here is to figure out which links in my blog posts they prefer.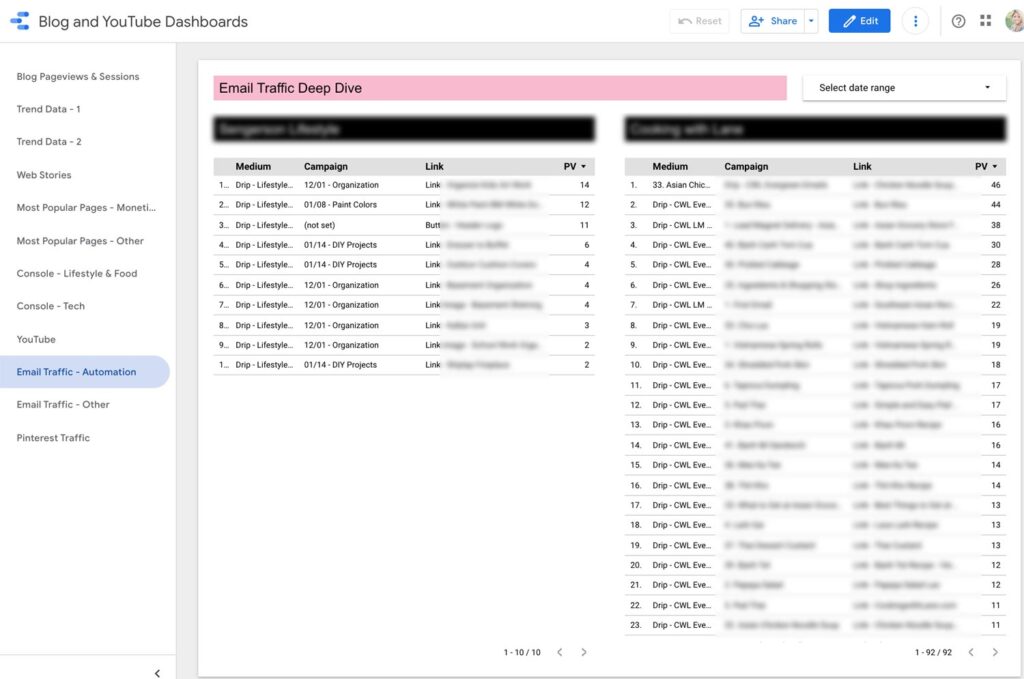 Pinterest has been becoming a "pay to play" platform. The goal is to just track that it's going up. If it isn't, that means that I should rethink my strategy for it.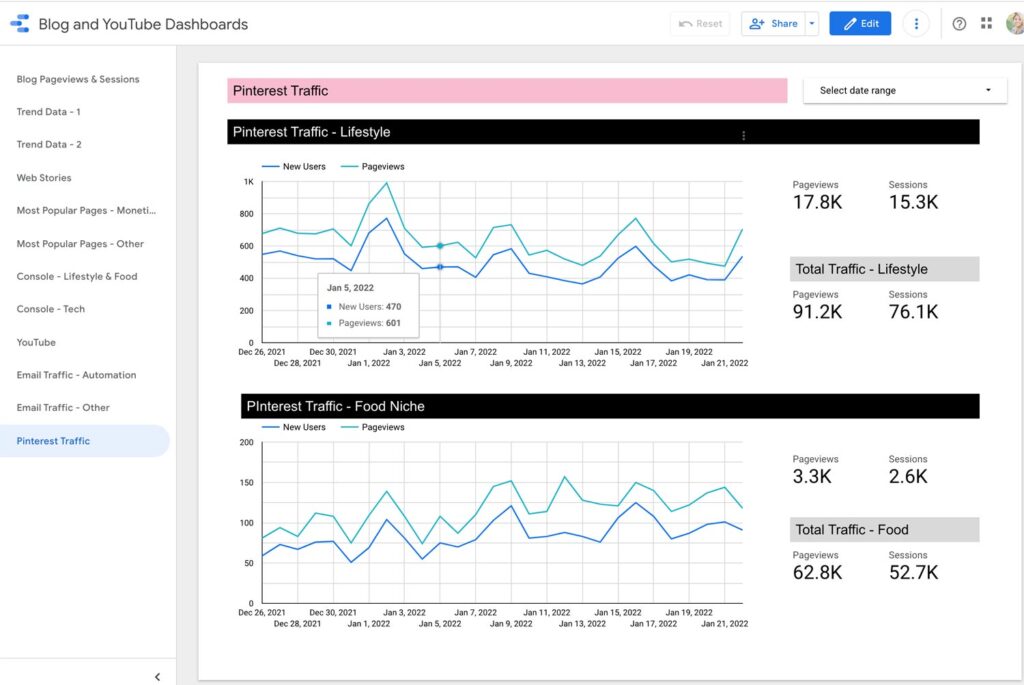 Other Blog Posts to Inspire You