If you are seeing Pinterest take your blog's graphics and adding their own affiliate links on them (with the white dots), I'm going to share with you how you can reclaim those Pins and add your OWN affiliate links.
As bloggers, you know how hard it is to create a blog post that translates into someone clicking on your affiliate link. When you share on Pinterest. your hope is that Pinterest cares about you as a content creator and will reward you for hopefully adding content to their platform (helping THEM out) and in turn, they will take care of you. Well, now that they are a publicly traded company, guess what?
Overview of Pinterest Shoppable Pins
You now see dots on some of your blog's pins that link to an affiliate program that is NOT yours. See below. See those dots?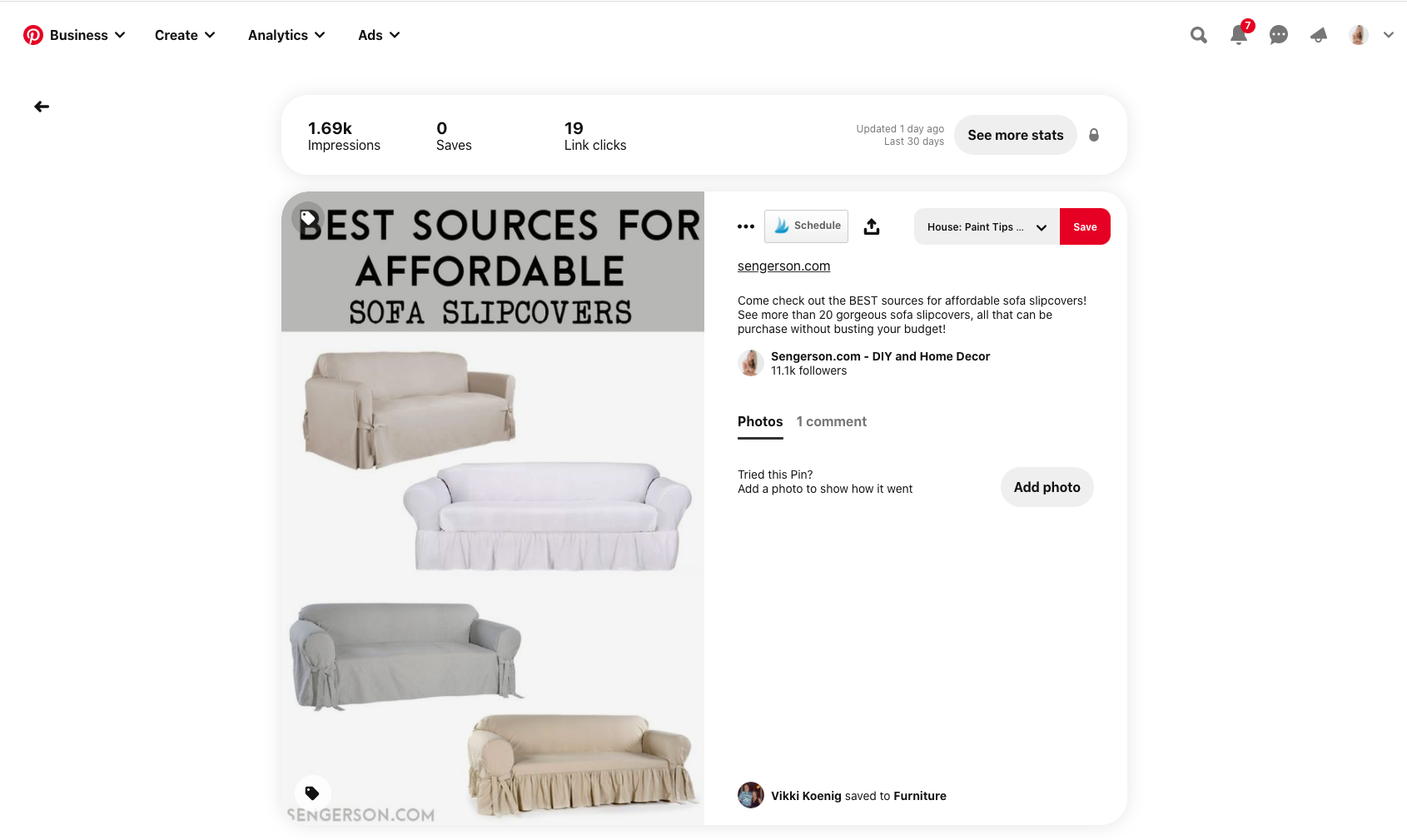 When you click on one of those dots, it doesn't take it to your blog post. It takes them to Pinterest's curated affiliate links for THEM. See below. Those are NOT my affiliate links. So my image makes them money. Thank you Pinterest.
Adding Your Own Pinterest Affiliate Links to Shoppable Pins
Good news is that there is a workaround if you use affiliate networks like ShopStyle Collective and RewardStyle.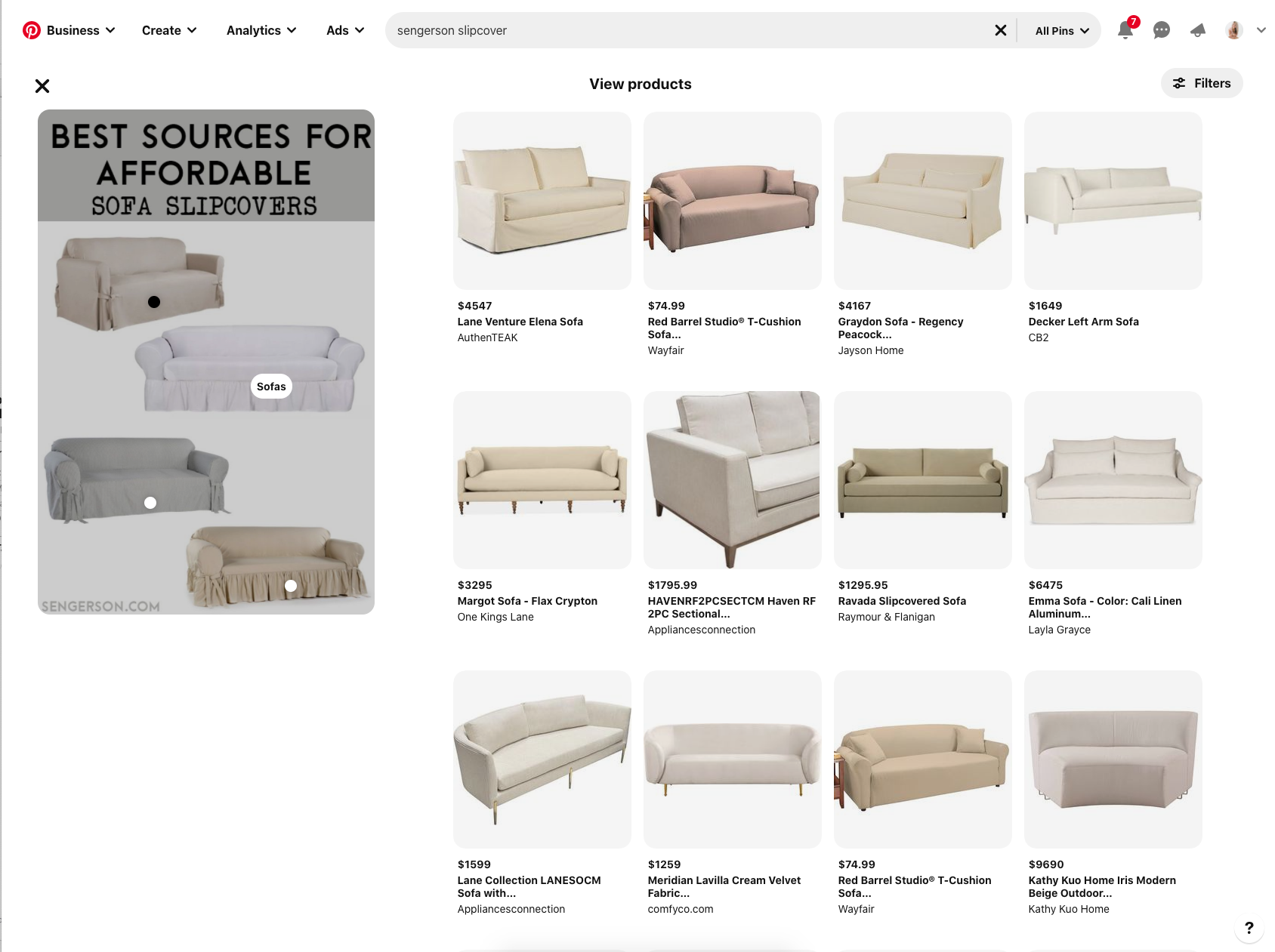 How to Remove Shoppable Pins and Add Your Own Affiliate Links
Step 1 | Click On Tag Icon
Click on the top left tag icon will allow you to open up the area in which you can add your affiliate links.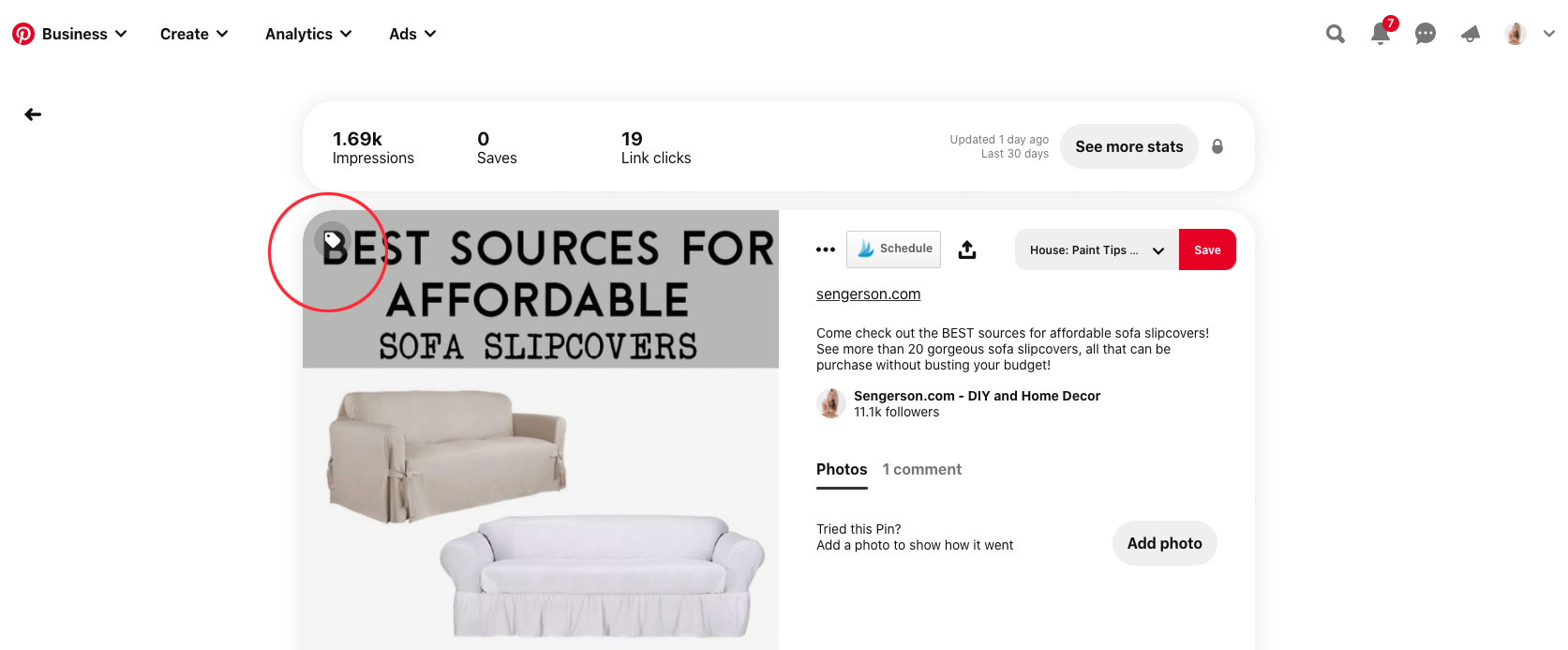 Step 2 | Find Affiliate Link
Find the affiliate links by either clicking on the products that are similar that are already shown on Pinterest, and grabbing your OWN affiliate link. Or find an affiliate link on your own. I will generally use RewardStyle, especially with Amazon affiliate links as well.
Step 3 | Add Products
Click on the (+) icon to add affiliate links to the product.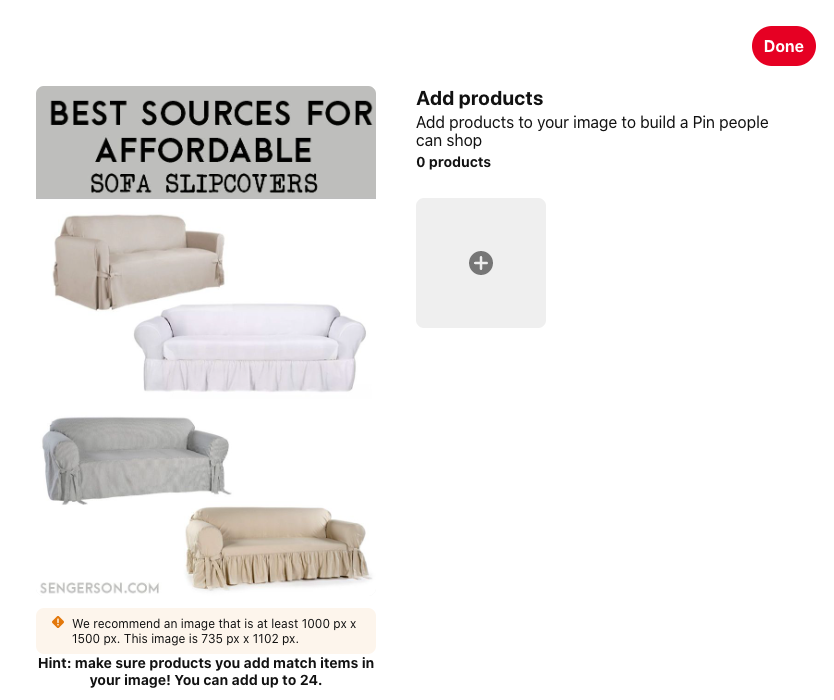 Step 4 | Click on URL
Click on URL and add your affiliate link. Add more if there are other products as well. Click on Save Products and you are done!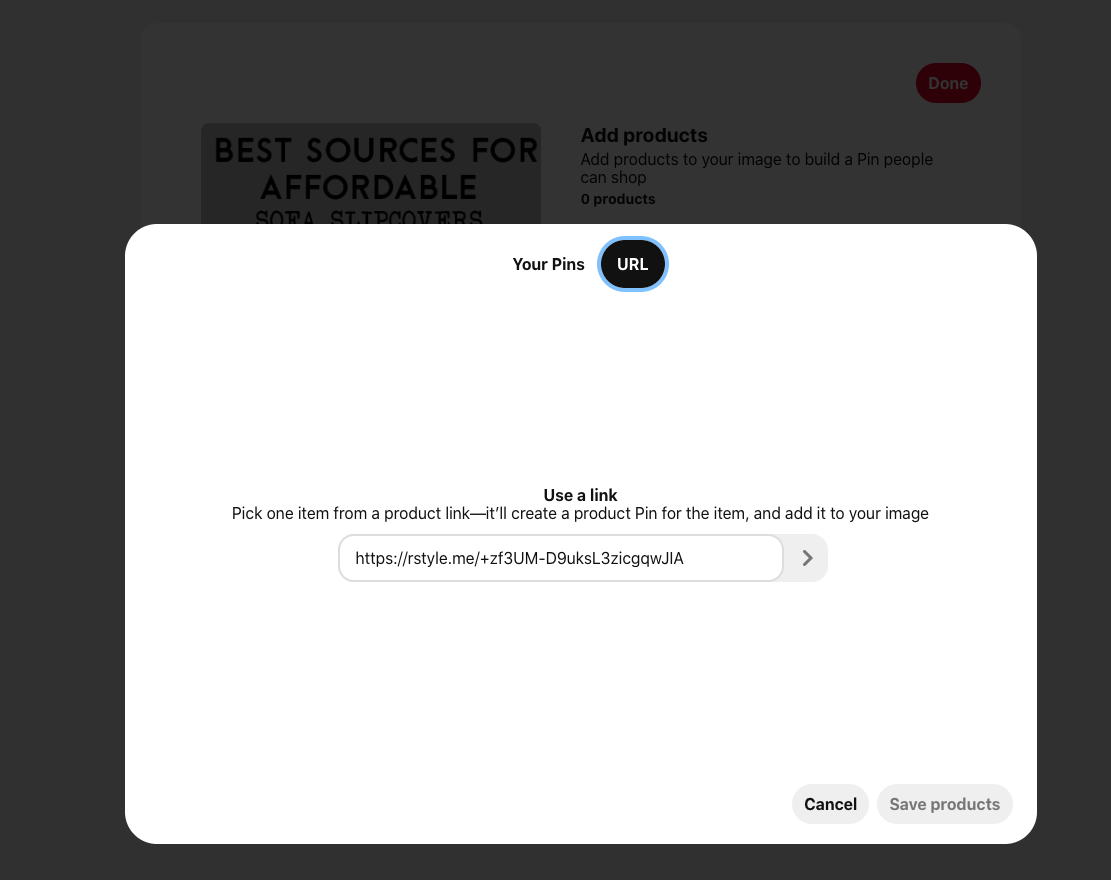 Summary
This is the best way to reclaim your Pinterest pins with affiliate links that are NOT yours. While it's more work, I'm glad that Pinterest at least provides content publishers a workaround to incorporate your own affiliate links.
Other Posts You Might Like