This is a food blog income report for month 22 for April 2021. If you want to learn how to start a blog and get inspired by what's possible, I'm sharing you my honest food blog's income report so you can learn along the way.
Blogging has been a really fun journey learning about how to market to people and providing readers what they want. I've now learned to write about what people are searching for. Sure, there's a time when you want to share things you WANT to share about, but to run it as a business, you need to meet your readers where they are at – and that's basically in the form of educating them on the things they are looking for.
Planned Work and New Strategies
#1. Continue Consistent Content Creation
I didn't write a lot of content this month because I've had shiny object syndrome – mainly trying to start my YouTube channels. It's been great weather, so I haven't really had time to focus on the food blog this month.
#2. Pinning Weekly
I've been trying to use Pinterest more by creating images and pinning to group boards.
New Blogging Strategies Outside of Planned Work
I am not implementing any new blog strategies for this specific blog.
The Blog Metrics and Numbers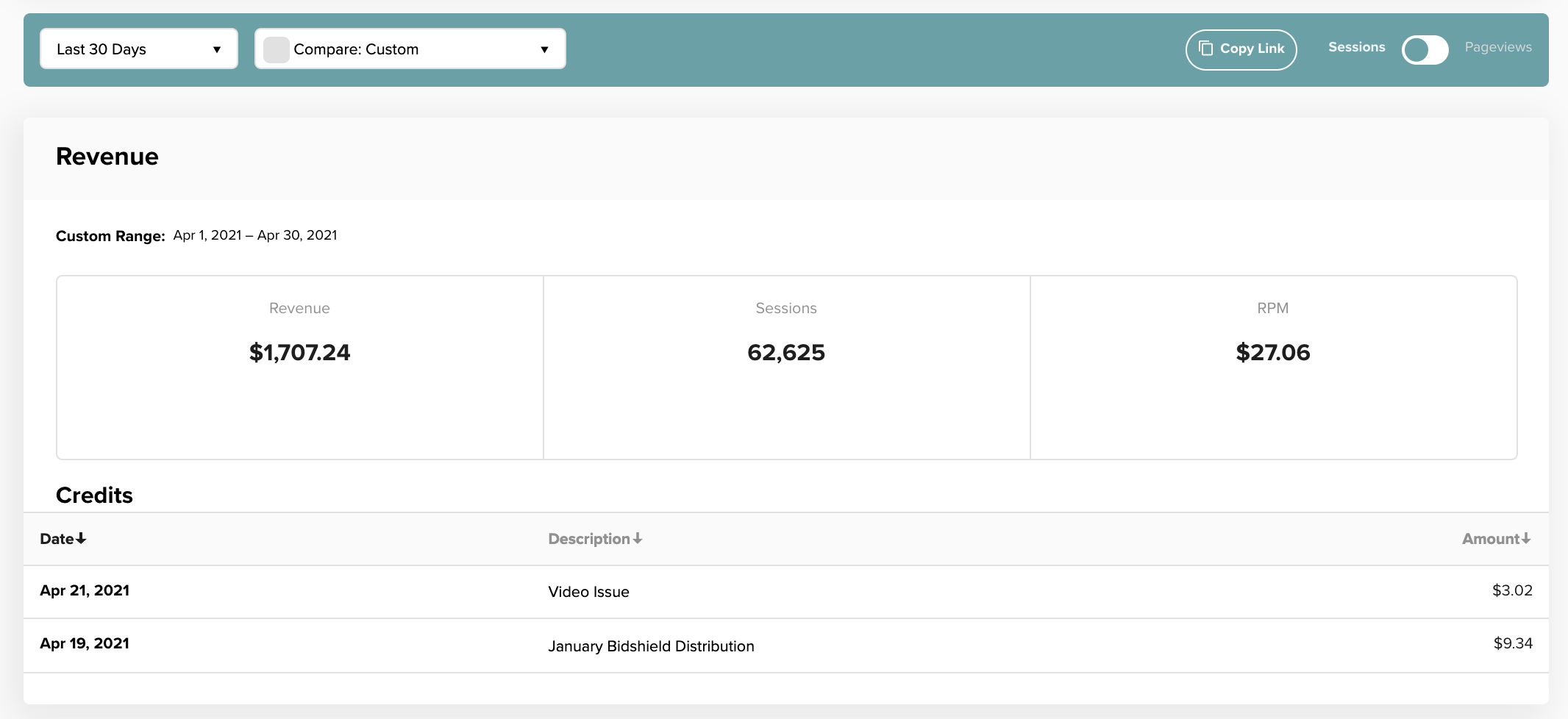 Traffic & SEO Report:
Blog Posts Published This Month: 0
Number of Hours Writing Blog Posts: 0
Number of Newsletter Subscribers: 39 Additional Subscribers
This Month Sessions (last 30 days): 62,625 (up from 59,622)
This Month Page Views (last 30 days): 76,868 (up from 72,589)
April Income:
Affiliate Income (Amazon Associates): $10.61
Mediavine Income: Up from $1,707.24 (up from $1,619.33)
Total Income for April: $1,663.42(down from $1,340.53)
April Expenses:
If there are multiple sites that heavily leverage that specific tool, I'll share that expense across those brands and divide it out by duration so you can see the cost for that tool specifically for that brand. While I paid the price upfront in one payment for these, I wanted to include the costs over the course of the months to correlate to income reported by month.
Total April Expenses: $68.66
April Blog Net Profit
The net profit on this blog for this month for a single blog post is: $1,649.19.
Strategies for Next Month
Next month, I'm going to try my hand at doing some affiliate marketing work on the blog using the Woozone plugin.
Summary of Food Blog Income Report for Month 22
Content creation is so important and I need to continue creating content.
MONTHLY INCOME REPORT EMAIL
Follow my mom/lifestyle blog and the income I make from it.
I'm sharing with you my income journey with the mom blog I started in 2009 every month. You'll also become a VIP member and get access to the Vault Resource Library where you'll gain access to freebies and downloads to help you on our journey!
I love spoiling my subscribers!
Once subscribed, I will send you a newsletter each week about new blogging strategies, tips, and updates on new income reports!
Other Blog Income Reports You Might Like
Blog Income Report YouTube Playlist